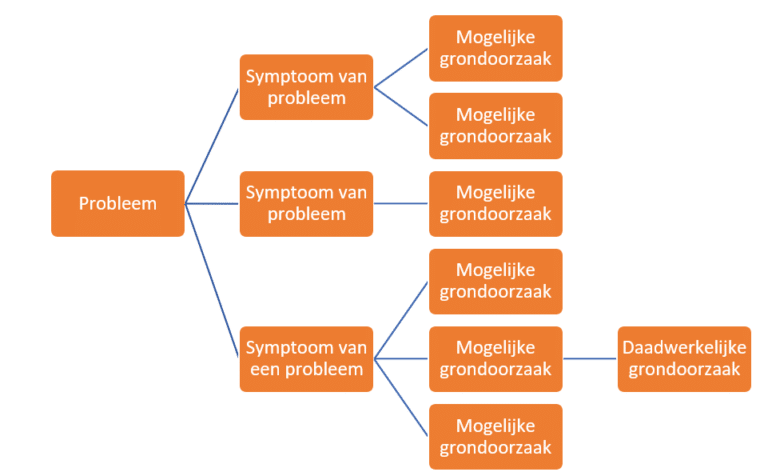 Root Cause Analyse
april 4, 2022
Dit artikel op de site van LSG legt op een eenvoudige manier uit waarom de waarom-vraag zo belangrijk is en wat je voor technieken zou kunnen inzetten op tot de kern te komen (5x Waarom). Uiteraard kun je hier ook andere technieken inzetten (Simon Sinek – start with why bijvoorbeeld); dat doet niets af aan het belang van de vraag.
---
Hoe kan het toch dat je soms een probleem hebt die maar blijft bestaan, ondanks alle oplossingen die je implementeert? Eindeloze pogingen om de snelheid te verbeteren, de kwaliteit te verhogen en de kosten te verlagen en niets lijkt te werken. Vaak zien we bij deze verbeteringen dat organisaties "pleisters plakken", daar waar eigenlijk "gehecht" moet worden. Zij doen enkel aan symptoombestrijding in plaats van daadwerkelijk op zoek te gaan naar wat het probleem veroorzaakt. Maar hoe voorkom je symptoombestrijding en hoe kom je tot de juiste oplossing?
https://leansixsigmagroep.nl/lean-agile-en-six-sigma/root-cause-analysis/
De uitkomst is veelal een ingevuld Ishikawa-diagram met meerdere vertakkingentakken, een boomdiagram, een causaal diagram of een overzicht met enkel de belangrijkste oorzaken.